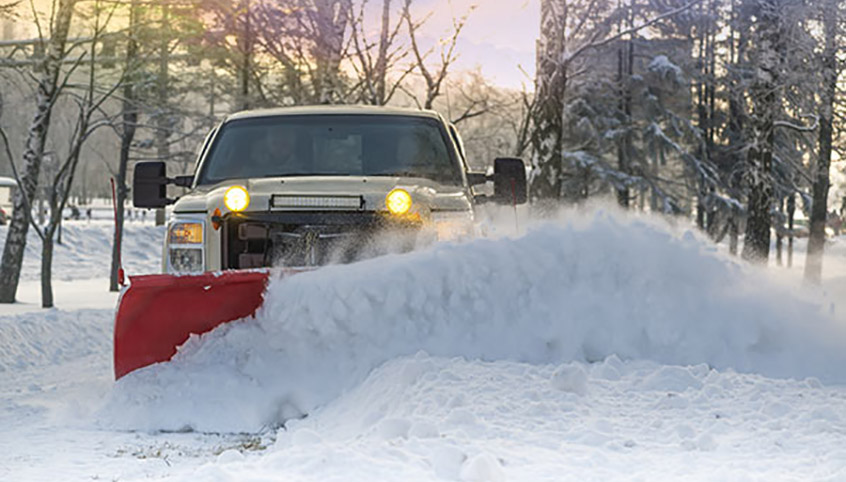 Commercial Snow Plowing & Removal
Commercial Snow Plowing
Winter can be hard on you and your commercial property. But don't worry – your property will be taken care of fast and efficiently by the Rescue Landscaping & Outdoor Living crew. We are one of the most trusted commercial snow removal companies in the St. Louis and surrounding areas. When it snows, our snow-removal team will get to you as fast as we can with our dependable fleet of trucks.
A storm on the way? We will make sure any pre-salting is done in case of a freeze, and when we do need to plow, that the proper ice-melt materials are applied to ensure safety. We stay in communication with you to let you know when we will be out to your property and what to expect.
Please note, we plow ONLY COMMERCIAL PROPERTIES.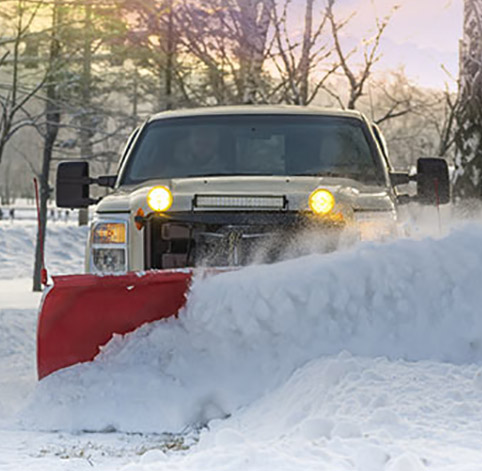 Snow Removal & All-Seasons Landscaping
If your company or organization could use an outdoor makeover or more curb appeal, our experienced team can design and create whatever it is you're thinking of and give it that "something special" to attract customers and clients. Take a look at a few ideas to spruce up your outdoor areas:
LED Lighting! This is a great feature to start with. Lighting up your business and the landscape around it can create drama and beauty, and with few decorative lights like bistro or moonlighting, you can convey an ambiance that invites customers and makes them want to stay (and LEDs resist bugs).
Adding a bubbling, trickling, falling, or static water feature or pond creates a feel that can be reflective of your services – spa, restaurant, bistro, coffee house, outdoor dining area.
Introducing plants, shrubs, and flowers that bloom in cycles all year (from hyacinths in spring to holly in winter) – provides a continuously awe-inspiring array of color and greenery.
Adding a retaining wall and coordinating walkways and paths can create a sophisticated, well-planned feel to parking areas, outdoor dining area, and entrances to shopping and dining areas and planned communities.
Rescue Landscaping loves to rescue outdoor spaces by designing, creating, and installing commercial landscaping, outdoor living and dining areas, patios, pergolas, fireplaces, fire pits, retaining walls, driveways, and water features for businesses. Showcase your business and make your outdoor areas safe and inviting.
Free Snow Removal & Landscaping Estimates
We offer a no-obligation quote so you can explore the possibilities with nothing to lose. Contact us today for your free commercial snow removal or landscape quote (314) 363-9417. I look forward to meeting you!