Paver Patios & Walkways
Looking to build a new place for your family and friends to gather? Whether you want to create a simple patio and walkway or a full outdoor living area with an outdoor kitchen and fire pit, you can count on Rescue Landscaping & Outdoor Living. Your patio and walkway will be custom designed to fit your yard and give you the look you've always wanted. Take a look at some of our patio and walkway projects to get some ideas for your new space.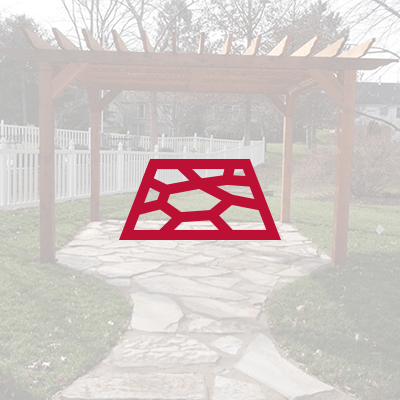 Our Patio & Walkway Approach
Not sure who to turn to when it comes to adding a paver patio or walkway to your yard? You can trust Rescue Landscaping & Outdoor Living to give you the look you've always wanted at a price you can afford, and do it with exceptional service and quality. With over 15 years of expertise in all types of landscaping, pathways, paver patios, and more, we are your St. Louis source for all things landscaping related.
Full-Service Landscaping & Patios
Rest assured, your paver patio and walkway will be installed correctly with us! We do everything – install the edging and a compacted minus base, implement grading so that water will run away from the foundation of the home, and add any necessary drainage systems. Your patio will not shift and weeds will not grow between the pavers because of our process of using polymeric sand.
When we're finished and you have a gorgeous new patio and walkway, your yard will be left spotless from a thorough cleanup. And, we always conduct a final walk-through with you to ensure your satisfaction. 
Free Patio and Walkway Consultation
Rescue Landscaping makes getting the outdoor living area and landscaping of your dreams stress-free and exciting. When you work with our team, we start with a free consultation to design several digital options that fit your particular budget. Once an option is chosen, we provide a reference drawing so you can begin to envision your new outdoor living area, choose furniture and fixtures, and plan your first outdoor gathering to celebrate!
If you're ready to get an idea of what a paved area can lend to your outdoor space, contact us today for your free consultation and quote. (314) 363-9417